Are you feeling relaxed about your retirement?
We can help.
Whether you're worried about running out of money, paying too much in taxes, or causing a burden to your family, Asset Protectors & Advisors has the solution that fits your goals.
Let us focus on YOUR goals and provide results.
RETIREES
Provide Income for Life
Maximize Social Security
Lower Estate Taxes
Afford Long Term Care
BUSINESS OWNERS
Lower Corporate Taxes
Defined Benefit Plans
Fully Funded Buy-Sell
Key Person Plans
PROFESSIONALS
Corporate Benefits
Consolidation of Plans
Safety & Market Trends
College Planning & Life Insurance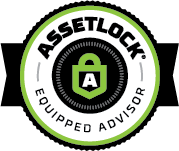 The AssetLock® Advantage
AssetLock® was designed to provide investors with added peace of mind through the following benefits:
PROTECTION
TRANSPARENCY
ACCOUNTABILITY
COMMUNICATION
SECURITY
When you are a client at Asset Protectors & Advisors, you're invited to attend our events scheduled throughout the year. We love to host our clients at our training center located in our Raleigh office over lunch or dinner and enjoy giveaways, great speakers, and taking questions from YOU!
Financial & Estate Planning
Your relationship with us will begin by reviewing all current assets and upcoming acquisitions. While you identify both the challenges and opportunities your family is aware of, we'll listen to you and address your desires and our plan.
The same planning is available to everyone in your family across multiple generations. Your children and grandchildren are active clients in their own right. Your retirement planning may be interconnected generation to generation, and we strive to offer the optimum ability to preserve both assets and vision.